History and Culture
Known for its unique place in history — not to mention a certain rock — Plymouth, Massachusetts is a modern-day, South Shore hot spot. Located 45 miles from Boston and 7 miles from Cape Cod, Plymouth has emerged as a regional destination for foodies, art lovers, concertgoers and beachcombers.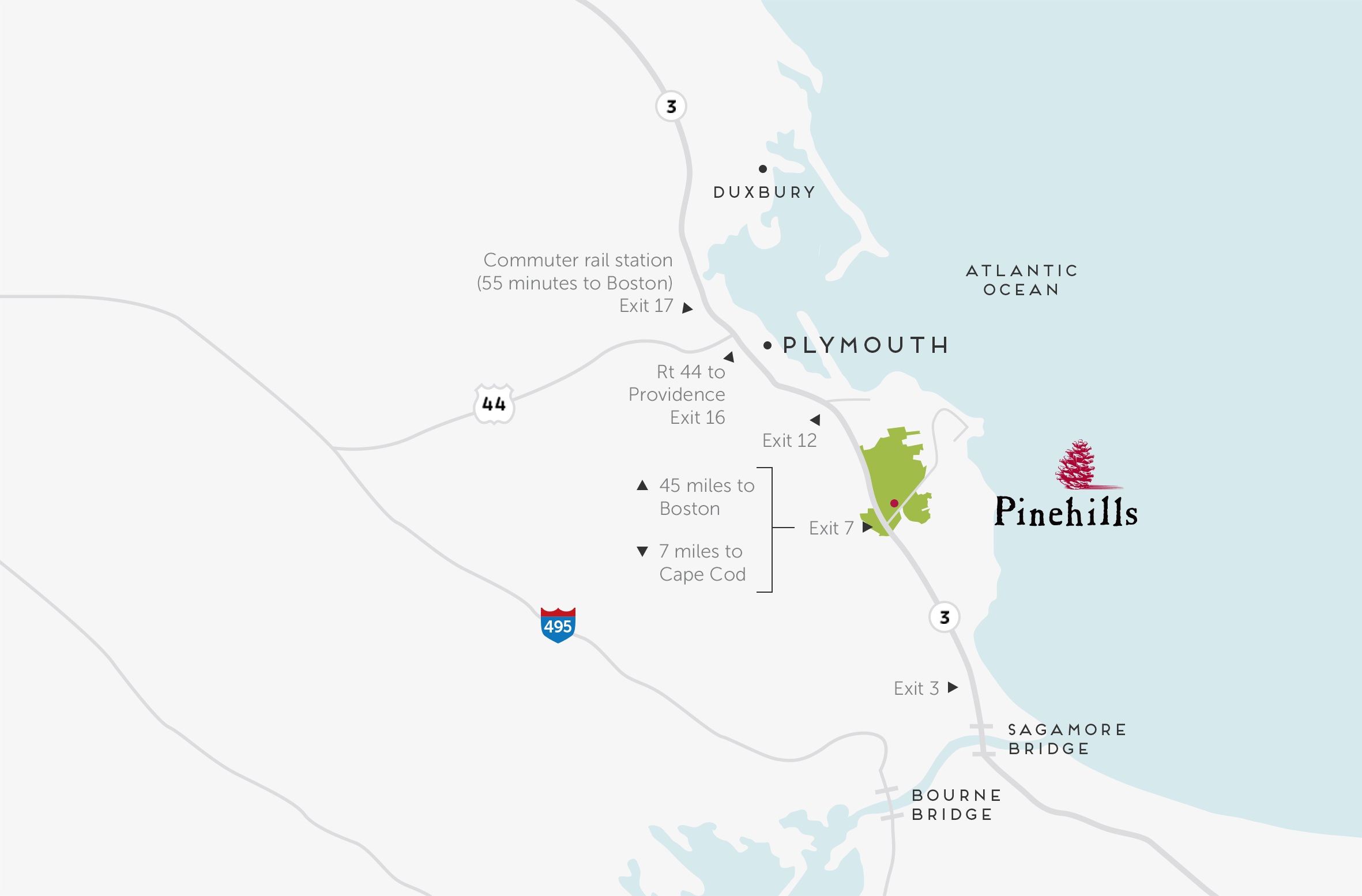 Plymouth Looking Good at 400
Browse the boutiques and galleries. Sample the creative cuisine. Stop for a tour (and taste) at the local microbrewery and winery. Enjoy a concert by the Plymouth Philharmonic. And relax amid the natural beauty of Plymouth's state parks and beaches. All just minutes from The Pinehills.
Thanksgiving
As you can imagine, Thanksgiving is kind of a big deal in Plymouth. Celebrated with a huge parade and festival to mark the iconic fall 1621 feast, which brought together natives and pilgrims in honor of good will and good fortune.
Living History
Step back in time at Plimoth Plantation and see how pilgrims and Wampanoag Native Americans lived.
You're the One
Each August at Brewster Gardens, the Rubber Ducky Race is the Plymouth Waterfront Festival's signature event, when tiny yellow fowl navigate the currents to win fun prizes for their skippers. And everyone gets a rubber ducky necklace.
Keep In Touch
Stay informed about all things Pinehills by joining our email list.